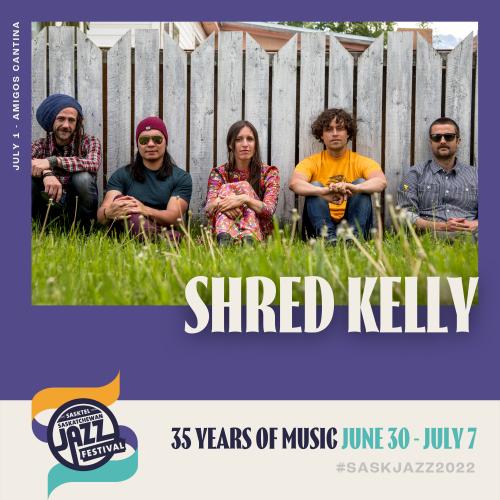 SaskTel SK Jazz Festival: Shred Kelly
Friday, July 1, 2022
10:30 PM / Amigos Cantina
Shred Kelly
Shred Kelly is a five piece, alternative folk rock band that emerged from the heart of the Canadian Rockies in 2009. Over the past decade the band have taken their highly energetic live show from humble beginnings on the Canadian ski-town circuit to the international stage. The band's striking and energy-packed sound has evolved from their eclectic musical influences and their unique experiences as individuals. Their progressive pairing of acoustic instrumentation with electric counterparts, harmonies, and driving rhythm, continues to develop and reach new heights.
Interested in staying up to date on all things SaskJazz? Newsletter signup here!
Prices shown indicate where pricing starts. Pricing for specific seats may be different from the starting price displayed.