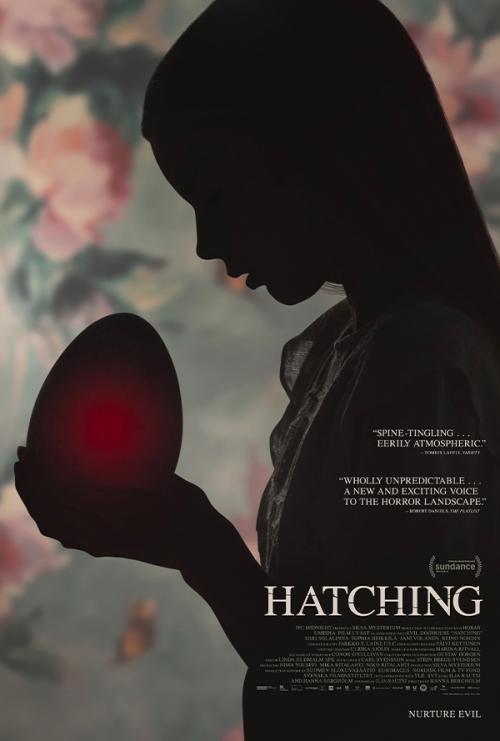 Hatching (Dark Bridges Film Festival - 19+)
Thursday, June 2, 2022
8:00 PM / Broadway Theatre
HATCHING * 2022 * FINLAND * Dir: Hannah Bergholm * 87 Mins * Current Rotten Tomatoes Score: 90%
12-year-old Tinja is desperate to please her mother, a woman obsessed with presenting the image of a perfect family. One night, Tinja finds a strange egg. What hatches is beyond belief.
"Subversive, stomach-churning, and visionary, a body-horror film that doubles as a fable of femininity gone wrong" – TheWrap
"If you were looking for a creature-feature cross between John Waters and Eraserhead, director Hanna Bergholm and scenarist Ilja Rautsi's first feature might well fit that bill." – 48 Hills
Prices shown indicate where pricing starts. Pricing for specific seats may be different from the starting price displayed.