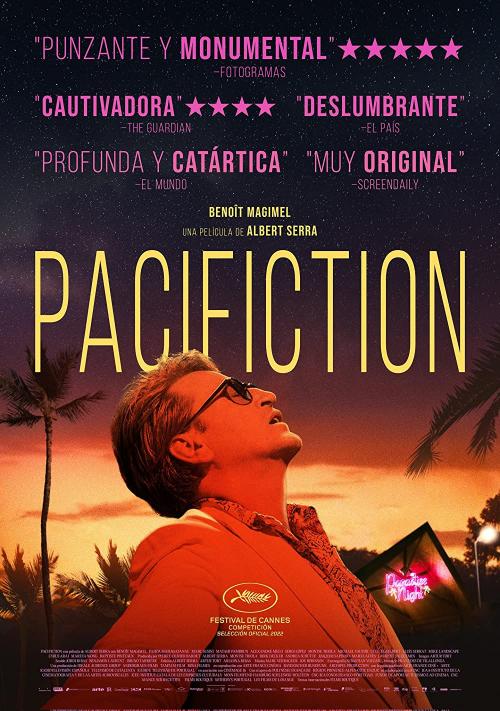 Pacifiction
Sunday, February 26, 2023
7:00 PM / Broadway Theatre
Pacifiction * FRANCE * 2022 * Dir: Albert Serra * 162 Mins * Current Rotten Tomatoes Score: 93%
On the French Polynesian island of Tahiti, the High Commissioner of the Republic and French government official De Roller (Benoît Magimel) is a calculating man with flawless manners. His somewhat broad perception of his role brings him to navigate the high end 'establishment' as well as shady venues where he mingles with the locals. Especially since a persistent rumor has been going around: the sighting of a submarine whose ghostly presence could herald the return of French nuclear testing.
"Set to its own tidal rhythm, it is one of the most beautiful and rigorously introspective movies of this or any year." - Indiewire
Prices shown indicate where pricing starts. Pricing for specific seats may be different from the starting price displayed.