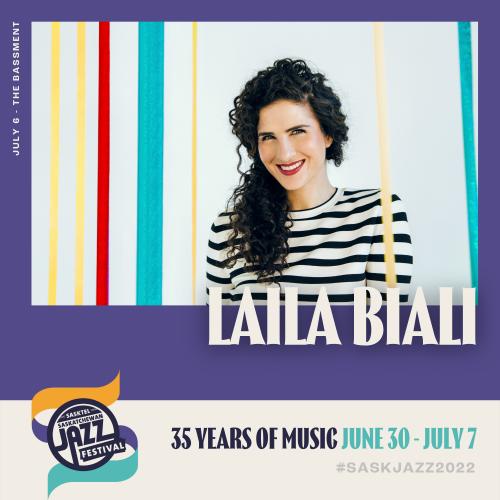 SaskTel SK Jazz Festival: Laila Biali
Wednesday, July 6, 2022
8:00 PM / The Bassment
Laila Biali
Laila's live show is eclectic and energetic, a true representation of her on and off stage. Melodies take thrilling left turns and pre-choruses give way to instrumental interludes. One minute Biali is soaring over a bluesy storm of handclaps and hard-charging keyboard riffs, the next she is pouring out her soul on an impassioned ballad. It's jazz, it's pop, it can't be put into a box but it's beautiful.
Interested in staying up to date on all things SaskJazz? Newsletter signup here!
Prices shown indicate where pricing starts. Pricing for specific seats may be different from the starting price displayed.