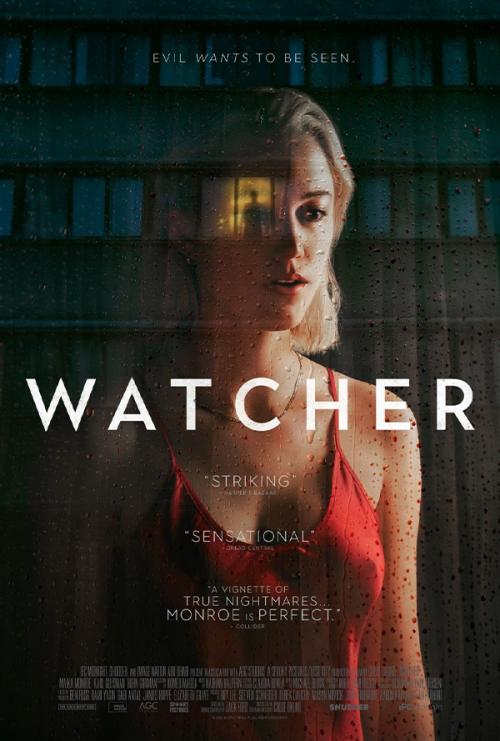 Watcher (Dark Bridges Film Festival - 19+)
Thursday, June 2, 2022
6:00 PM / Broadway Theatre
WATCHER * 2022 * USA * Dir: Chloe Okuno * 96 Min * Current Rotten Tomatoes Score : 82%
As a serial killer stalks the city, Julia – a young actress who just moved to town with her boyfriend – notices a mysterious stranger watching her from across the street in this terrifying thriller.
"Genre fans will recognize the devices Okuno employs and suspect how they'll pay off, and the director skillfully teases those expectations… and keeps us off-balance throughout." – Rue Morgue
"A film that sustains a viable ambiance of dread simply via someone looking out the window and shopping for groceries." – The Hollywood Reporter
Prices shown indicate where pricing starts. Pricing for specific seats may be different from the starting price displayed.