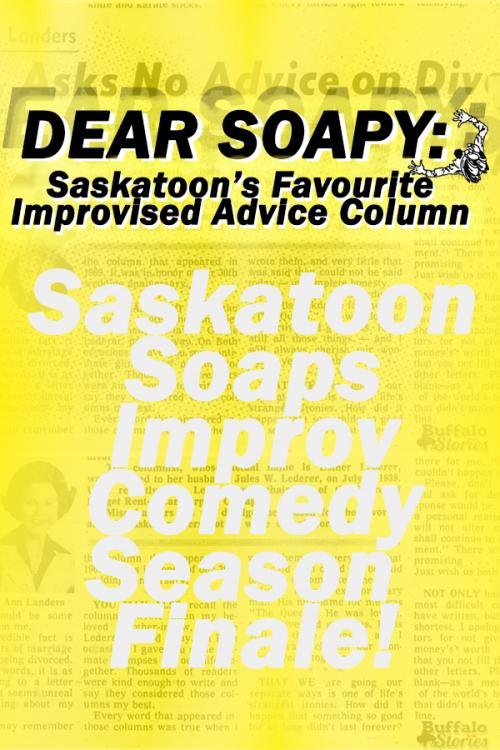 Saskatoon Soaps Improv Comedy: Dear Soapy
Friday, May 27, 2022
8:00 PM / Broadway Theatre
Need a change of scenery? Looking for some love advice? Maybe you want to ask your boss for a raise or tell your roommate to stop stealing your dog's treats in the middle of the night. Look no further! Dear Soapy is here for you, lending all her wisdom and guidance to the good people of Saskatoon! Got problems? Don't worry, laughter is the best medicine!
Advance ticket prices are available until the day of the show, day-of ticket prices increase by a dollar! Get those tickets early to save some money and enjoy a beer at the show!
Prices shown indicate where pricing starts. Pricing for specific seats may be different from the starting price displayed.