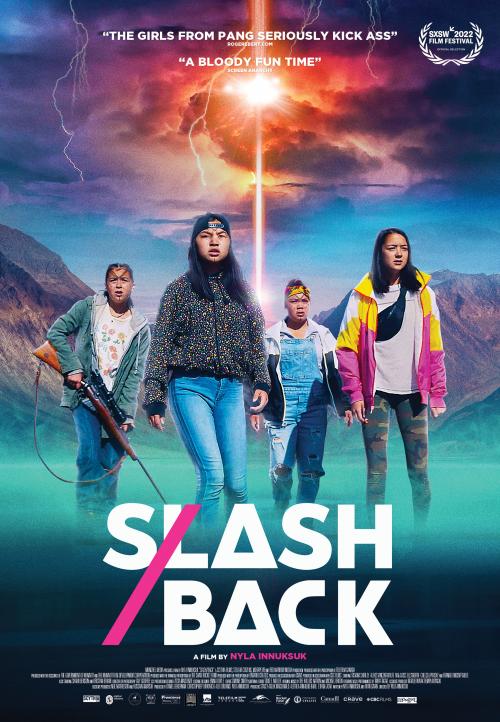 Slash/Back
Tuesday, June 28, 2022
9:00 PM / Broadway Theatre
SLASH/BACK * CANADA * 2022 * Dir: Nyla Innuksuk * 86 Mins * Current Rotten Tomatoes Score: 100%
When Maika and her ragtag friends discover an alien invasion in their tiny arctic hamlet, it's up to them to save the day. Utilizing their makeshift weapons and horror movie knowledge, the aliens realize you don't mess with girls from Pang.
"The girls from Pang seriously kick ass, and I cant wait to see what Innuksuk does next." - RogerEbert.com
" Uses an Indigenous lens to craft a charming and exciting gateway horror film that never loses sight of the characters at its center." - Bloody Disgusting
" SlashBack straddles the line between E.T. and Attack the Block with grace and plenty of action.... genre fans young and old should eat this up." - Screen Anarchy
Prices shown indicate where pricing starts. Pricing for specific seats may be different from the starting price displayed.