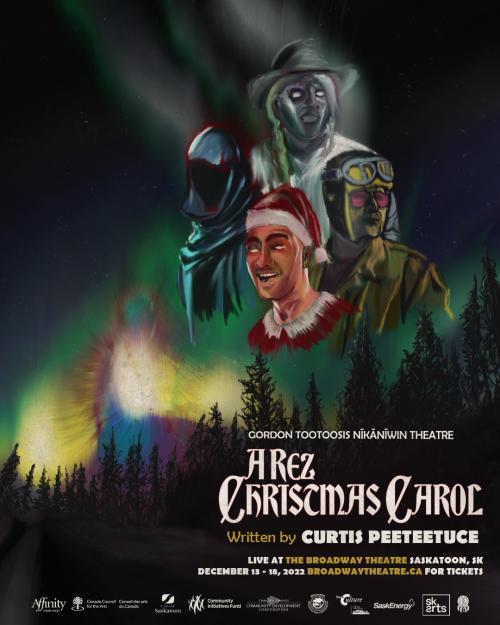 A Rez Christmas Carol
Sunday, December 18, 2022
2:00 PM / Broadway Theatre
Show at 2PM. Doors at 1:30PM. Until further notice mask-wear is required when attending events at The Broadway Theatre.
A Rez Christmas Carol is a comedic look at life on the Rez during the Christmas season. Purdy Parsimonias is a scrooge-like band manager who catches the attention of the Spirits of the Four Directions. The Spirits take Purdy on a journey through the lives of the people she has affected. The consequences of Ms. Purdy's choices and actions are revealed to her as the events of the story unfold creating a humorous and moving look at life on the Rez at Christmas time. Great fun for all ages!
Directed by Danny Knight
Performed by:
Jennifer Dawn Bishop
Cory Dallas Standing
Shawn Cuthand
Dalton Lightfoot
Prices shown indicate where pricing starts. Pricing for specific seats may be different from the starting price displayed.