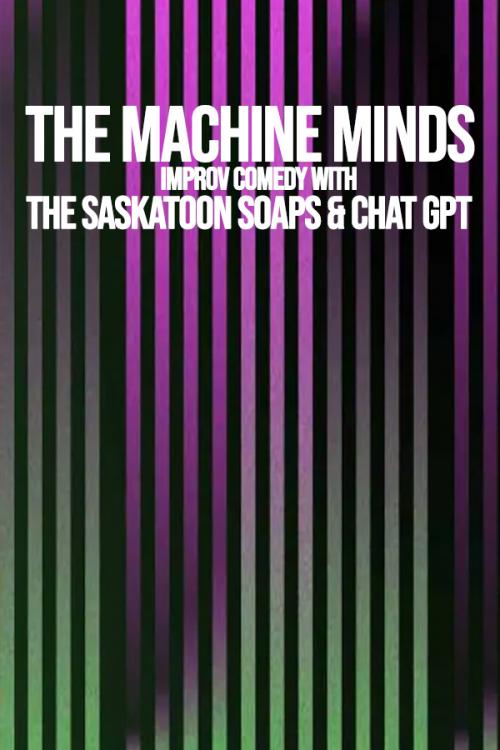 Saskatoon Soaps Improv Comedy: The Machine Minds
Friday, February 10, 2023
8:00 PM / Broadway Theatre
Show at 8PM. Doors open at 7PM. All ages.
What happens when you take a super smart robot, who can be taught to mimic human speech, and pit him against the Saskatoon Soaps? We don't know!?!?!?

Chat GPT can learn how to write fiction, emails, even your next book report, but can it improvise? Or will it freeze up and fall into obscurity... I'm looking at you, Wall-E.

Live improvised comedy based on this computer's suggestions!
Prices shown indicate where pricing starts. Pricing for specific seats may be different from the starting price displayed.