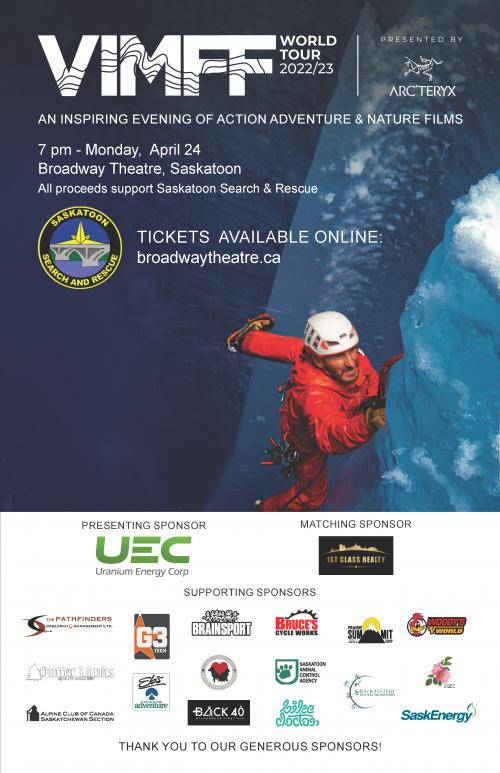 Vancouver International Mountain Film Fest '22-23
Monday, April 24, 2023
7:00 PM / Broadway Theatre
Each year, the VIMFF takes award-winning and other selected films on tour across Canada, the USA and around the world.
It gives local communities the chance to enjoy some of the world's best mountain films, raise funds for local causes and support talented filmmakers.
This event features a collection of films from the Vancouver International Mountain Film Festival and includes an incredible line-up of captivating stories from around the world! All proceeds from this event support Saskatoon Search and Rescue!
Prices shown indicate where pricing starts. Pricing for specific seats may be different from the starting price displayed.