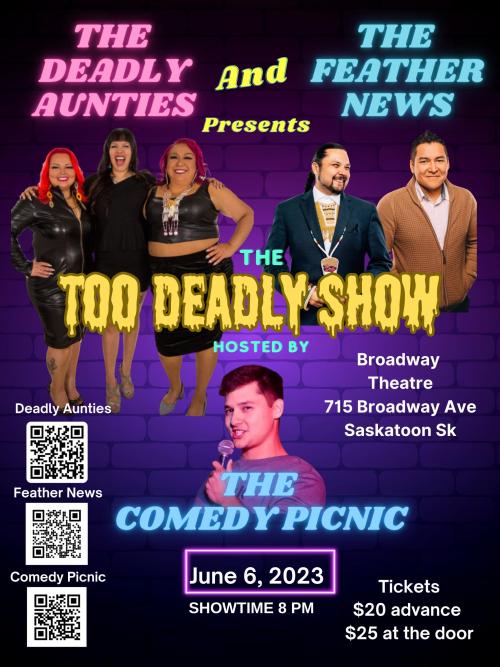 TOO DEADLY
Tuesday, June 6, 2023
8:00 PM / Broadway Theatre
The Deadly Aunties and The Feather News present TOO DEADLY, one of the Deadliest Indigenous comedy shows on this side of Turtle Island.
Hosted by Comedy Picnic, Too Deadly is an All-Indigenous Comedy Show featuring The Deadly Aunties, who've been selling out shows across Ontario, and deadly uncles from The Feather News, whose hilarious satire news series can be found on APTN LUMI.
So grab your Aunties, Uncles, cuzzins, heck even that sexy ex & come join us as we celebrate an evening of Indigenous comedic excellence!
Prices shown indicate where pricing starts. Pricing for specific seats may be different from the starting price displayed.