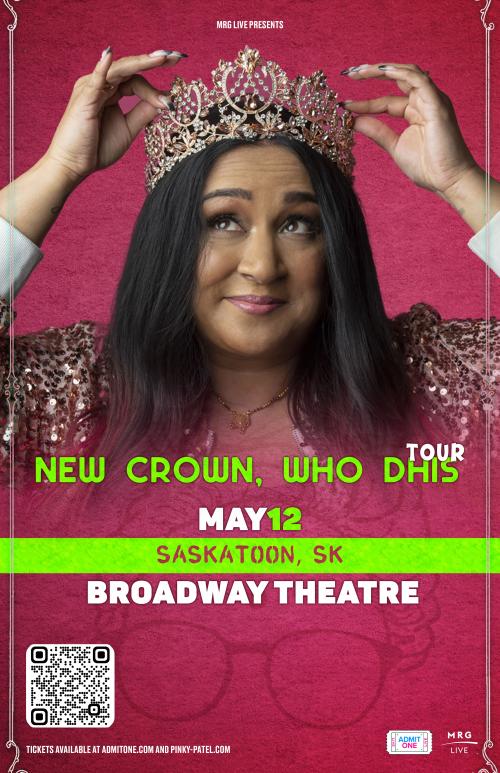 MRG LIVE Presents: Pinky Patel
Friday, May 12, 2023
8:00 PM / Broadway Theatre
This show is down to a handful of single seats left! If you'd like to purchase these tickets, please call or stop by our box office!
Originally from Illinois, Pinky Patel is a PTA mom turned creator, comedian, and personality with a fan base of over 5 million. She is best known for her hilarious commentary and viral videos from her glam cave that have garnered over 89 million likes on TikTok. She has worked with brands such as Clorox, Pfizer, Pure Leaf Tea and many more. You can catch Pinky in a city near you on her much anticipated New Crown Who Dhis Tour.
Prices shown indicate where pricing starts. Pricing for specific seats may be different from the starting price displayed.